SHADY HILL SCHOOL Partner Highlight
94 years of training teachers to be change agents in their communities

He is Me Institute is proud to call Shady Hill School in Cambridge a new partner for the upcoming 2023-24 school year. Shady Hill has a long history as an independent school that champions social justice. It is also known as a highly respected center for teacher training. In fact, Shady Hill's site-based teacher residency model was founded in 1928 – putting it almost 100 years ahead of the curve!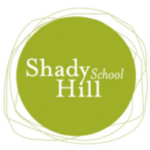 While first-ever teacher residency programs are being announced across the country, Shady Hill's program has a 94-year history and has developed more than 1,900 educational leaders for independent, public, and international schools. It is 
distinguished as the only independent school in the country that partners with the Massachusetts Department of Elementary and Secondary Education to endorse its pre-service teachers for licensure. 
Desiree Ivey has been Executive Director of Shady Hill School's Teacher Training Center (TTC) for 17 years. She told He is Me, "Our Teacher Training Center's mission is focused on developing socially conscious teachers to be change agents in their communities. Shady Hill and Gardner Pilot Academy partner to develop and mentor culturally responsive educators who appreciate each child's humanity, gifts, and talents."

She added that within the past two decades Shady Hill's TTC has trained 450 teachers and 110 of those pre-service teachers are educators of color. Shady Hill's TTC consulted with  many schools seeking to develop site-based teacher residency programs across the United States, several in the Greater Boston area, including the Boston Public School's Teacher Residency program and other residency programs at independent schools.
In 2018, Shady Hill School's TTC launched an internship for men of color, the Future Teacher Institute for Men of Color. It cultivates a small cohort of men each year to teach and lead, and to become role models for boys of color. Further, the TTC has partnered  with Morehouse College and Spelman College for the past 20 years. Over the years, 20% of the teachers of color trained by TTC have come from these two HBCUs. 


The school made a further commitment to training teachers of color in 2021 when it appointed Dr. Daryl Wright as Assistant Head of School, the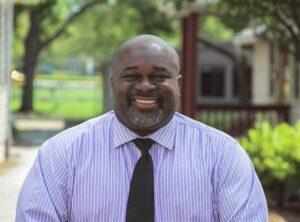 second man of color in this key administrative position. He and Mark Stanek, Head of School, are leading the strategic planning for Shady Hill School's teacher education program. Mr. Stanek and Dr. Wright aim to strengthen the pipeline for  talented teachers of color by making opportunities like this one financially affordable.           
Ms. Ivey has been collaborating with He is Me Institute Founder and CEO Robert Hendricks to bring He is Me's programs to Shady Hill School. Black men who are teachers or teacher residents at Shady Hill School in the coming school year will have the opportunity to participate in He is Me's course, Reclaiming Our Identity. It is an 8-module course that explores identity development through the intersections of socioeconomic, sociocultural and sociopolitical factors. Students will reflect on and discuss the commonalities and differences in their backgrounds as Black men, their experiences in educational settings, and the ramifications of oppression, marginalization, power, privilege, and intersectionality in relation to the structure of the American education system. They will analyze the impact of Eurocentric ideology and white dominance on American pedagogy, and will be asked to rewrite their own stories through the process of storytelling.
[Shady Hill School's] Teacher Training Center developed my teaching foundation and inspired my educational philosophy. As a progressive educator, I understand that teaching is a craft, a craft that takes time, practice, and dedication. Joining the TTC was hands down the best decision I ever made professionally."
– Terris King II, TTC '11, SHS Future Teacher Institute Intern, Founder of Temple X Schools, Baltimore. Former Kindergarten Teacher Bishop Walker, Park School
LEARN MORE 
Medical residency programs have been around since 1899, but it's only been in the 2000s that teacher residency programs have become popular and are now recognized as the best way to prepare for a teaching career. The National Center for Teacher Residencies was founded in 2007. 
Shady Hill's nationally known teacher residency founded in 1928 is a graduate-level teacher preparation program that provides aspiring teachers with well guided experiences in pre-K through eighth-grade classrooms. In this one year, site-based program, apprentice teachers discover what teaching is all about through observation, supervised teaching, workshops, seminars, and continuous involvement in the life of the school. Some participants choose to enroll solely in the TTC, though most also participate in a partnering master's program at Lesley University or Boston University